Every time I read an article on these kitchen hacks, I've always thought to myself – "Why didn't I think of that?!" Whatever utensils and items we keep in our kitchen are actually pretty versatile and multi-functioning much to my surprise. I'll be sharing some of the useful hacks I've discovered and tried out myself. Try these tactics at home to save time and for more convenience in your home kitchen!
Hack #1 – Separating egg yolks from the whites.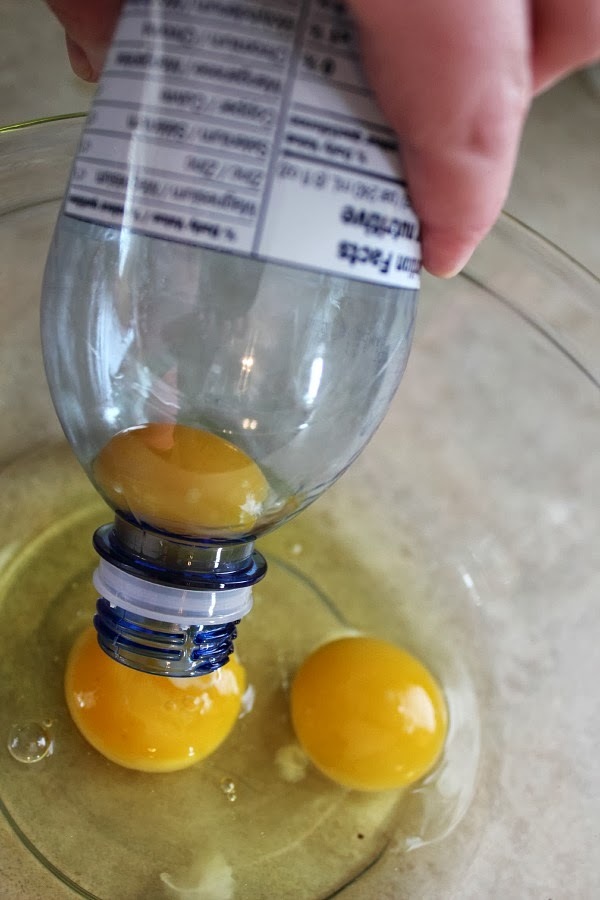 Credit : http://creeklinehouse.com/
This can be difficult for someone who doesn't always get it right. It definitely sucks when the yolks break and you gotta start over. You're also wasting more eggs this way too. This is one of my favorite kitchen hacks  because its foolproof. Just break an egg into a bowl and use an empty water bottle to pick up the yolks seamlessly.
Hack #2 – Slice grapes in between plates.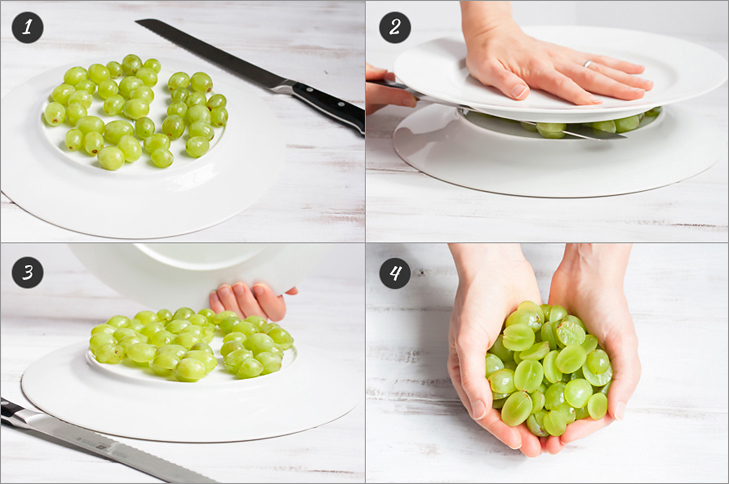 Credit : Google
Who doesn't love kitchen hacks that save time.Rather than slicing them individually use this hack for any small vegetable or fruit like cherry tomatoes or berries. Just take a plate and place how many grapes you like for instance like the above picture and place another same sized plate on top it. Press down the top plate down with your hand and slice them in the gap between the plates. Voila! Less than 5 minutes to do.
Hack #3 – Clean your microwave with lemons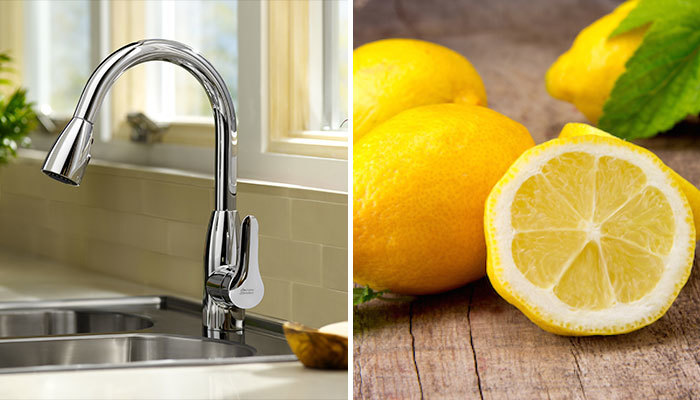 Credit : Google
We love lemony kitchen hacks especially those that involve leftover lemons because they smell so good. Instead of throwing them, you can use them to clean you sink and microwave. Simply take a lemon, chop in half so you can squeeze the juice out. Pour ½ cup of water into a bowl and add in the lemon juice. Place in the microwave for about one minute. Carefully open the microwave door, the steam from the bowl will help you wipe down dirt and gunk much easier. Lemon also leaves a refreshing, clean aroma too.
Hack #4 – Slice into your ice cream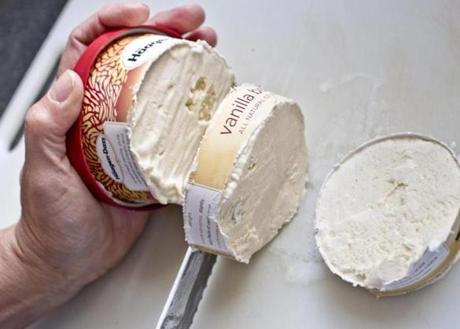 Credit : Google
There are just times when I don't wanna wait for my ice cream to defrost just so I can get a scoop of it. I've recently discovered this hack and it's awesome! All you gotta do is heat up a knife or your ice cream scooper into hot boiling water for a minute and slice into your tub of ice cream. It's that easy!
Hack #5 – Wash by blending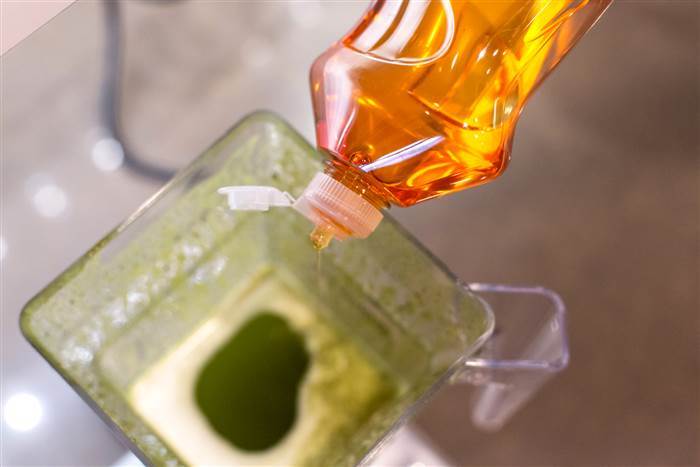 Credit : Google
This one has got the most obvious one yet. It's a blender so obviously blend whatever you put in it. Drizzle some liquid soap detergent and water into the blender, place the lid on top and blend away.
Hack #6 – Make your own powdered sugar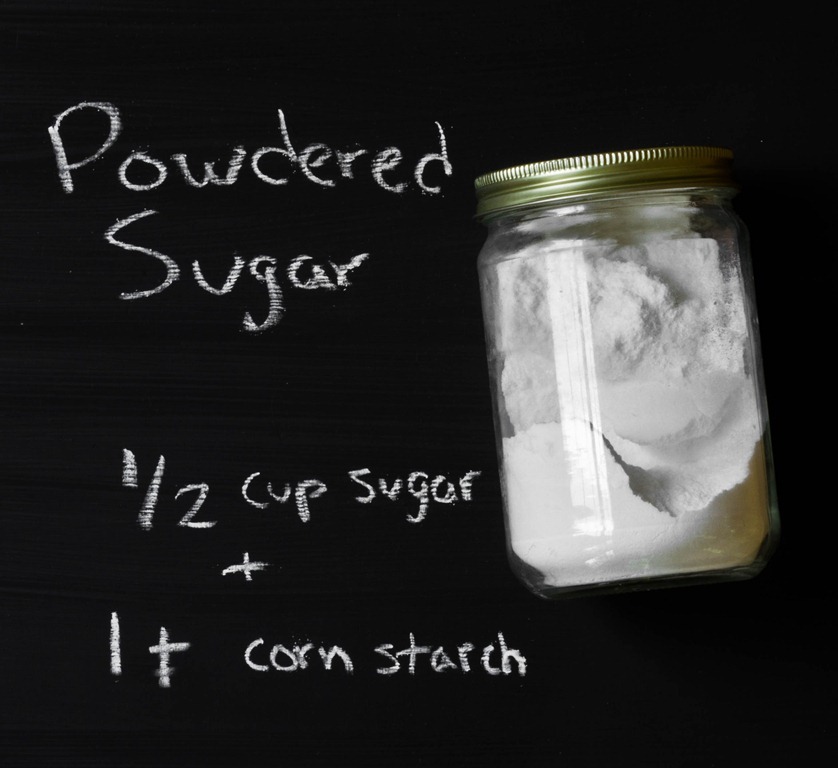 Credit : Google
I didn't even know you could make your own powdered sugar or icing sugar. Pour as much as sugar you'd like into a blender/ food processor and pulverize until fine. Some recipes call for adding corn flour as well. The more refined, whiter sugars make the fluffiest powdered sugars. Use powdered sugar immediately or save it for later. You may want to sift the sugar before use for clump free, super fluffy sugar.
Hack #7 – Ripen Bananas quicker in the microwave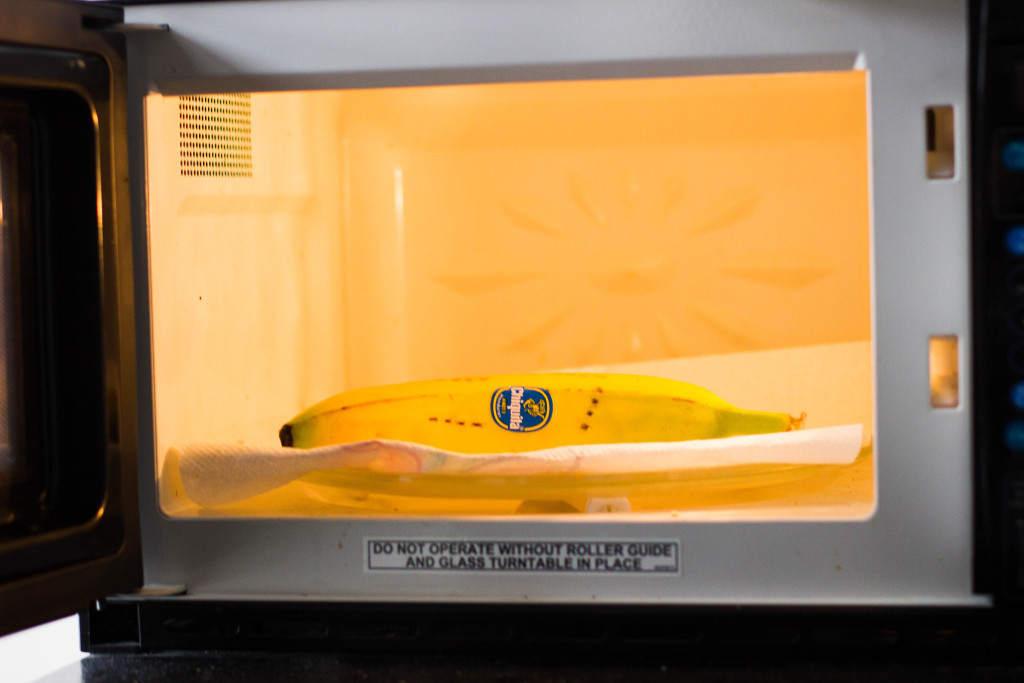 Credit : Google
Just be careful not to burn yourself from the hot banana! This kitchen hack is so easy, take a banana with the skin on and poke a few holes into it with a toothpick or a fork so it doesn't explode in the microwave. Microwave it for 1 minute and carefully peel it when it has cooled a little bit. You will have a riper and softer texture. You can use an oven too. Make banana bread if you like!
Hack #8 – Removing Corn of the Corb with a Bundt Pan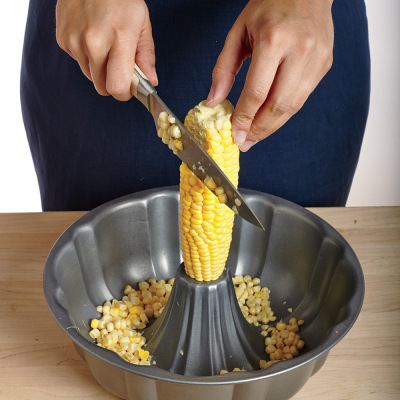 Credit : Google
This is great if you have a bundt pan. Stand the corn cob upright, with the tip of cob placed in the center hole of the bundt pan. Holding the cob steady, use a sharp knife and make long downward strokes on the cob, separating the kernels from the cob. Many bundt pans have a stick-free interior.
*Written by Ili Sulaiman