A blessed Raya indeed as the first day this year was spent picking up my father at the airport after he successfully completed his Umrah in Mekkah. That in itself was a blissful experience like no other.
The Night Before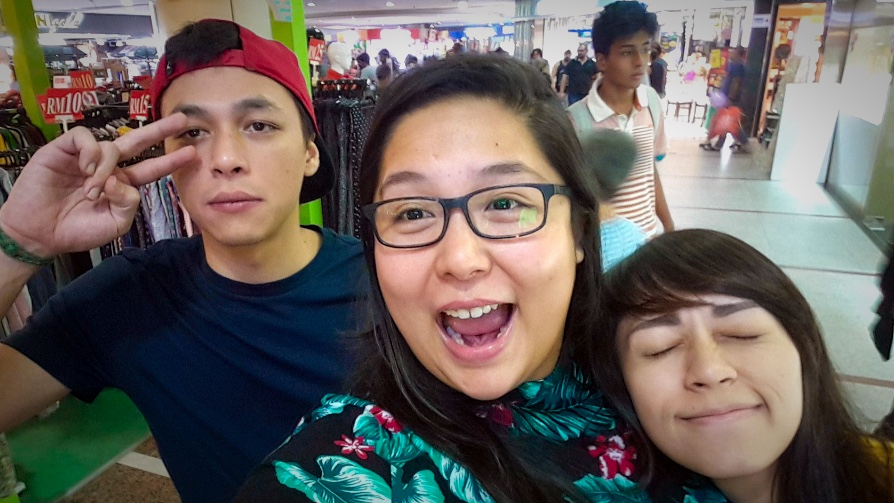 Usually mum and I will spend the whole last day of Ramadan, running around like headless chickens buying last minute things, organizing the house and the food but this year was different. We spent the day with each other, yes running errands but it wasnt like the years before. There was a calmness about the night before raya not like any other previous years. We did not over indulge in flowers like we use to (only because mum has 8 kittens at the moment and they right about eat and play with anything and everything!) we did not over cook nor did we overspent. Instead we spent our last buka with my family eating Japanese.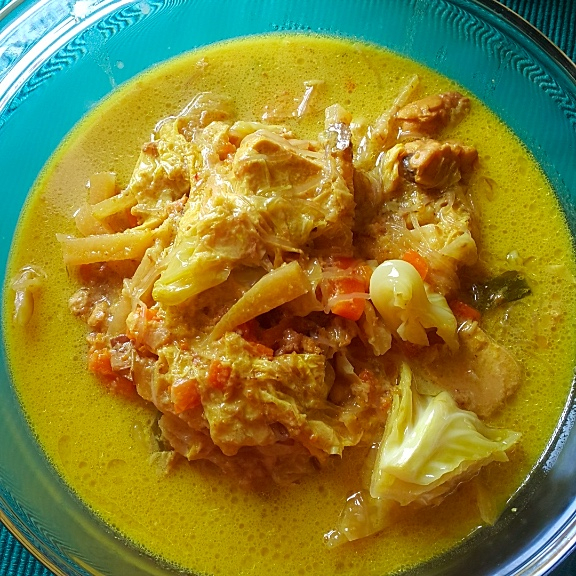 Raya Day One
Usually our mornings start super early with the yearly drive down to the mosque for Eid prayers but this year we decided to forgo it (being it was just mum and I) and we cooked Lodeh together instead. Overcooked the vegetables but it tasted just like my late Nenek's lode so I am happy!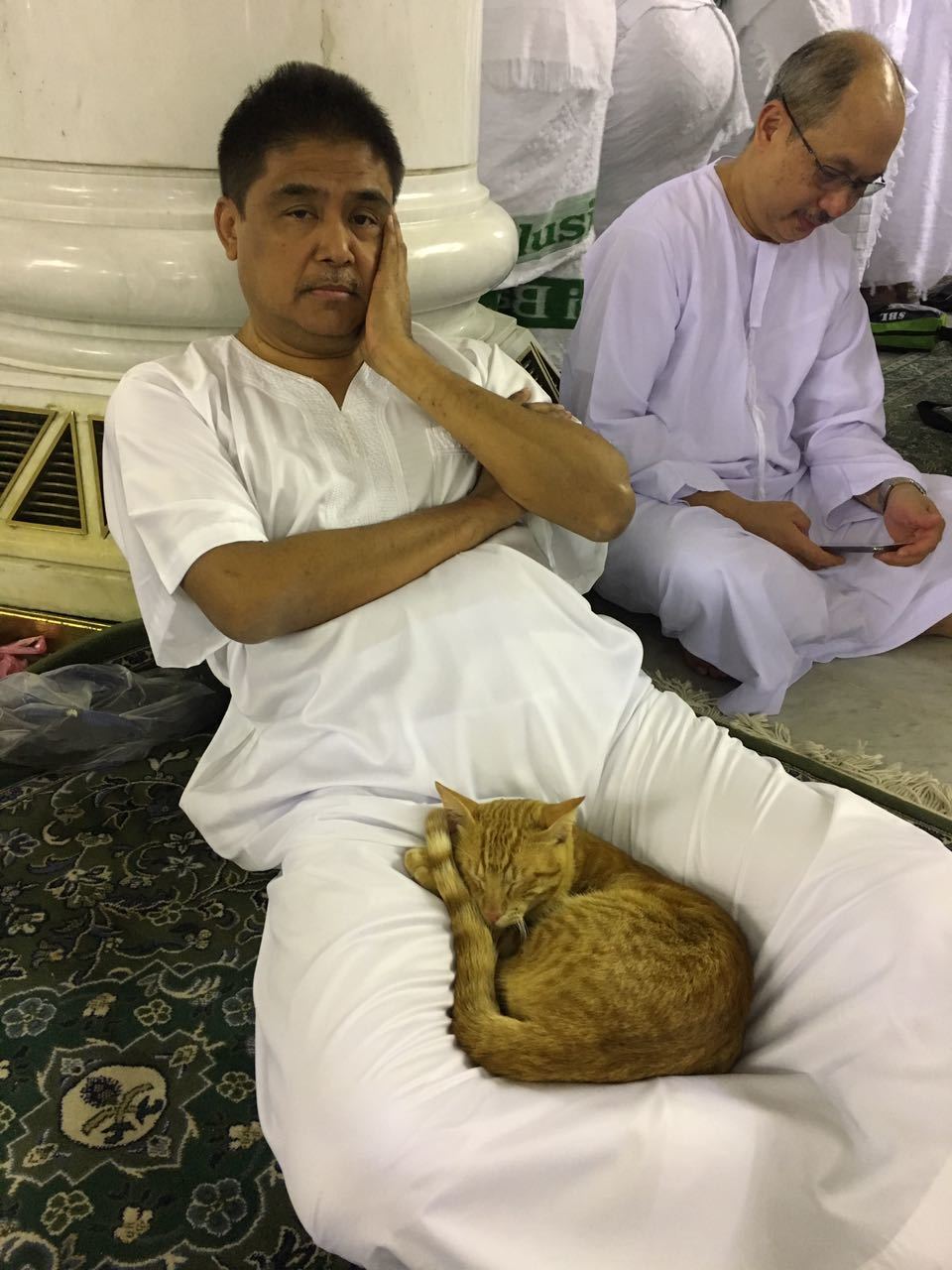 We left for the airport to pick up my father who arrived at 12.30pm from KLIA. Loading in his luggage and Air Zam Zam, Daddy aka #lemandabomb looked ever so calm and collected. There was a zen ora coming from him that both mum and I enjoyed. He shared stories about his 'Cowboy' Umrah (yes, father backpacked into the holly land and was planning on sleeping in the mosques for the last 10 days of Ramadan) lucky for him, he met some giving souls that offered him the floor in their hotel bedroom (apparently rooms for the last 10 days of Ramadan can cost up to RM14.5k per night!). He shared how everyone stays up all night, breaking fast, praying and eating and praying some more with thousands of people. Many, find comfort in knowing that they are spending their last few days of the holly month of Ramadan with brothers and sisters from all over the world devoting their last fast to god. Here is a picture of my dad and a cat in a masjid that I absolutely love! We then proceeded to head back home to eat some more and go to hang out with my cousins again for more pictures of course and more eating until I split my kain 🙁 Yup! I split my new Batika and its so sad! I blame all the lodeh and ketupat I made.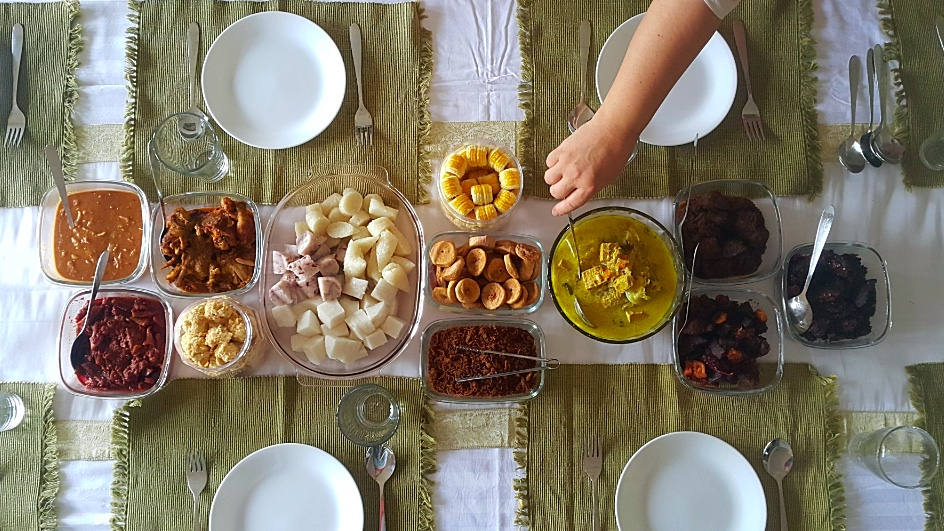 Raya Day Two
Now day two started off strong. We visited 6 houses in total and ate our way through all my relatives homes. We got everything from Raya food of rending daging, rending ayam, lontong, ketupat, kuih muih, nasi, asap laksa, laksa Johor, nasi ulam, asap pedas daging and so on. It was delicious and amazing.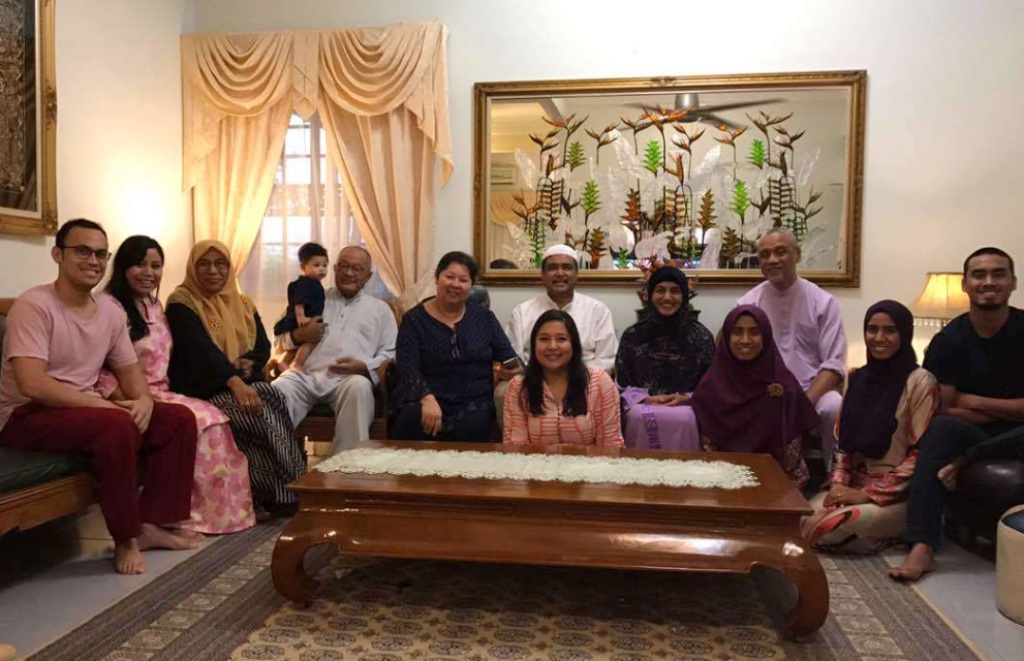 What I found most touching is this, sometimes you do not realize how much older, the older folks get and whatever time you have with them is truly precious so ensure you cherish them. Out of 16 granduncles and Aunties left on my fathers side we only have 2 left and it was a sad awakening of our core to know that the Raya I knew growing up is no longer the same. This Raya was a quiet one for me and long gone are the days when there were dozens of people around my late grandfather's house, cleaning, cooking, playing and some filling raya packets and cookie jars all at one go. Those days are gone and now seem like a distant memory. These past moments are all so precious to me and what I believe is the core of what Hari Raya is all about. The coming together of all family members old and young, new and far to enjoy great food prepared with love, the forgiving of sins committed to each other and the giving of money in colorful packets to remind us that rewards are meant to be earned but not to be expected. Most importantly, Raya is about the people, your loved ones. Cherish them always.
Wishing all of you a warm Salam Aidilfitri and Maas Zahir dan Batin!
Yours sincerely,
Ili Sulaiman